15 to 30% off
print version | code SEPTEM15
30% discount for 5 copies or more
The magic drum book to work on your coordination in a groove context.

Basic and polyrhythmic patterns in 4/4 and 12/8, displacements, metric modulations, etc.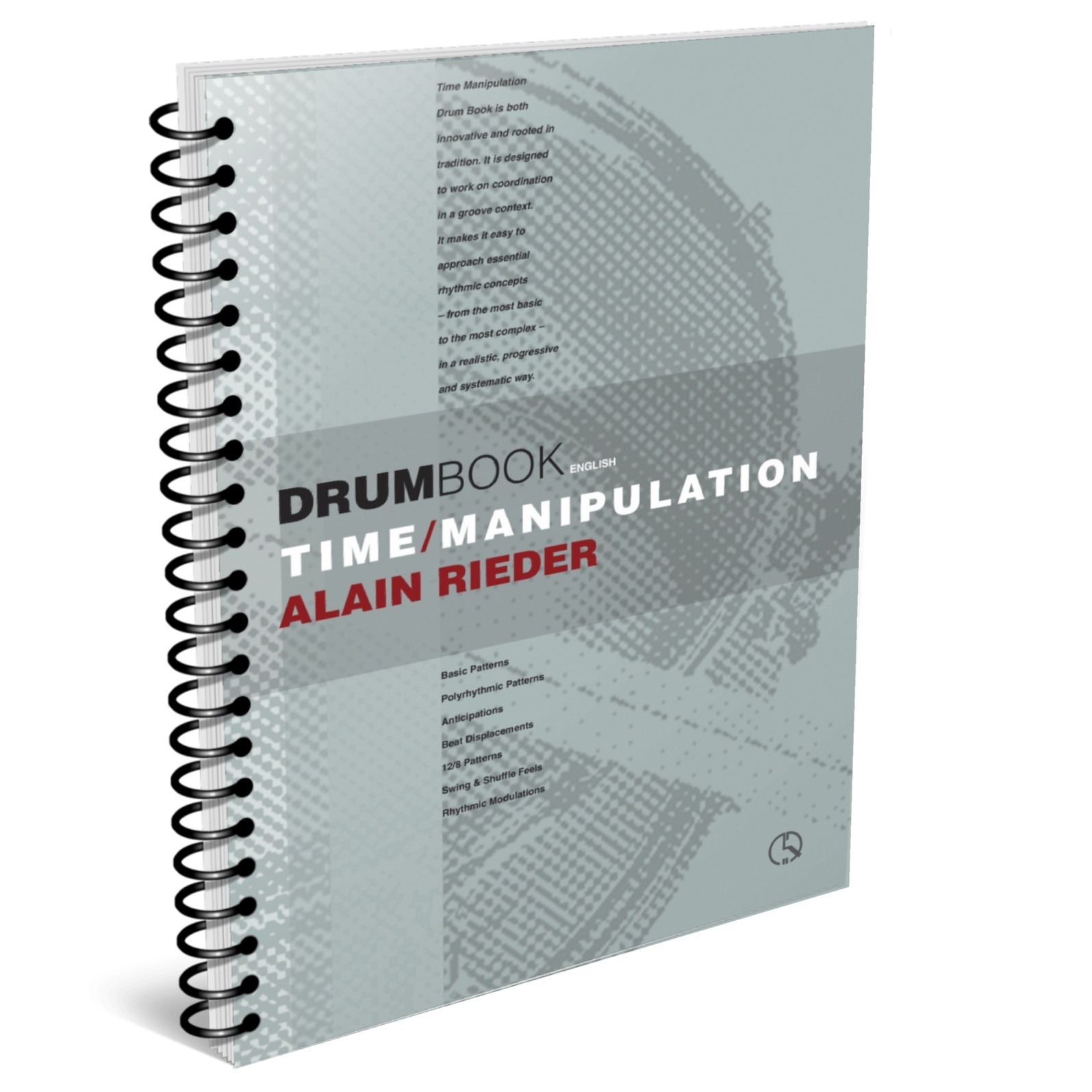 Time Manipulation Drum Book
Printed version
in English
140 pages | with
downloadable audio
29.75€
35€
| code
SEPTEM15
free shipping worldwide
A 30% discount
for drum teachers applies automatically for
5 copies or more.
Free shipping worldwide!
---
---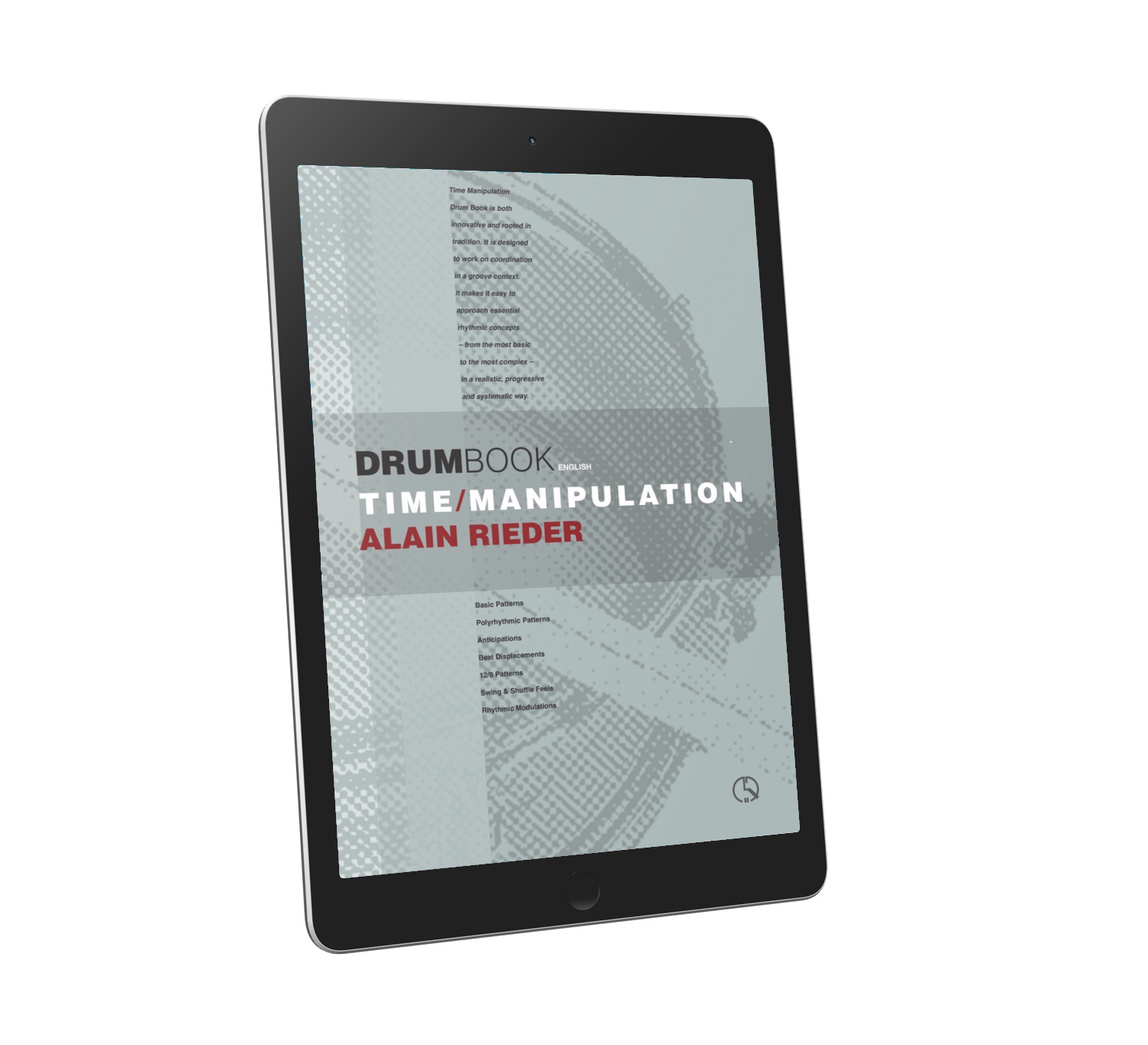 Time Manipulation Drum Book
eBook version
in English or French

140 pages | with
embedded & downloadable audio
$14.99
Distributed by
Hudson Music