Here you will find information on my activities as a drummer, author and educator.
Vous trouverez ici des infos sur mes activités de batteur, auteur et enseignant.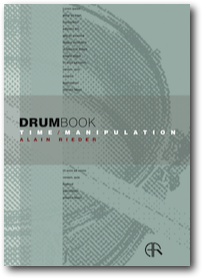 Time Manipulation
is my first drum book that was initially published in 1992.
The book is highly regarded, and I finished writing a revised and improved edition that is going to be out soon.
Here you can see a few
excerpts from the book
.
Sign-up to my
newsletter
, if you want to keep posted about its release!
I also wrote
Time Initiation
, a book for beginners.
Groove Studio - Drum Lessons
I teach drums to students of all ages and levels.
I'm located in Geneva, Switzerland.
If you are looking for serious drum lessons, you're at the right place!
more info | contact me
Time Manipulation Workshop
This site includes a
Workshop
section which presents interesting rhythmic concepts.
These are adaptations of articles I wrote for
Batteur Magazine
(from France), with charts and audio examples.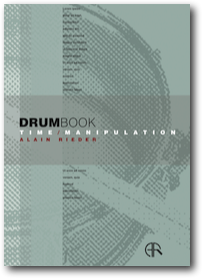 Time Manipulation
est le titre de ma première méthode de batterie qui sera bientôt disponible dans une version revue et améliorée.
Voir des
extraits de la méthode
sur mon blog.
Abonnez-vous
à ma liste de mailing pour recevoir toutes les infos à propos de sa sortie.
Sur le site vous trouverez aussi des informations et des
critiques
de
Time Manipulation
.
J'ai également écrit une méthode destinée à mes élèves débutants, et dont le titre est
Time Initiation
.
Groove Studio - Cours de Batterie
J'enseigne la batterie à des élèves de tous âges et niveaux.
Si vous êtes à la recherche de Cours de Batterie
avec quelqu'un de compétent, vous êtes arrivés au bon endroit.
plus d'info | contactez moi
Time Manipulation Workshop
Ce site comporte une partie
Workshop
qui présente des concepts rythmiques intéressants.
Il s'agit d'adaptations d'articles écrits pour Batteur Magazine, avec partitions et exemples audio.