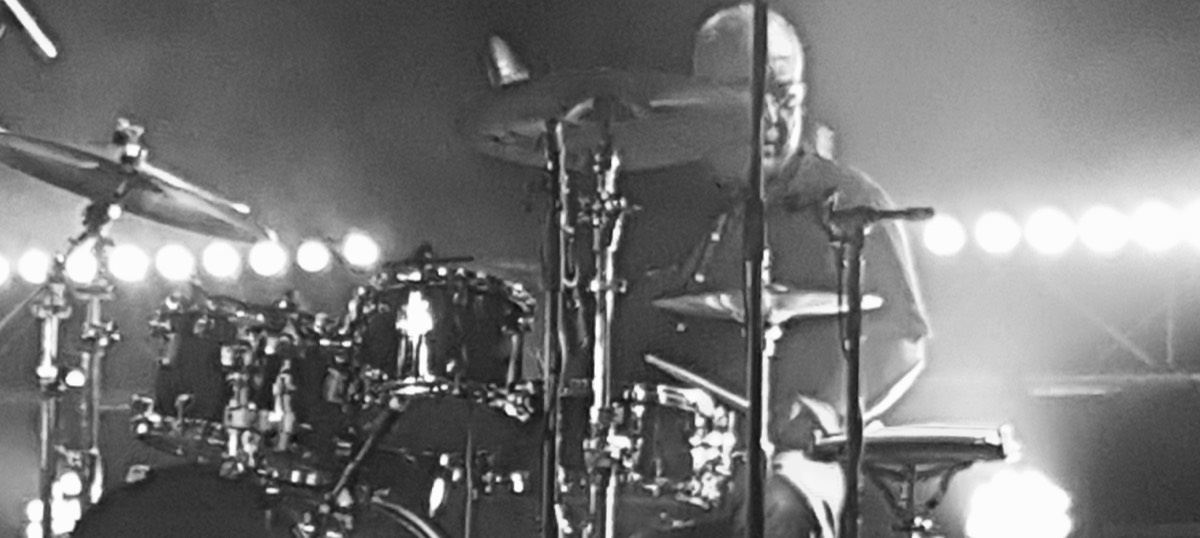 Musician drummer and author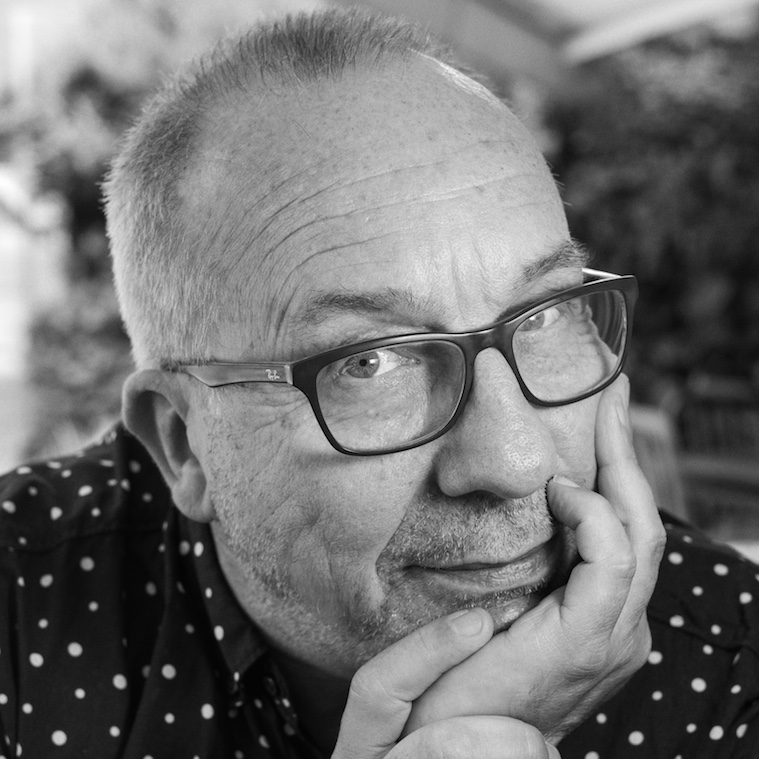 Alain Rieder, born in 1955 in Geneva, began studying the cello at the age of six. As a teenager in the late 1960s, he continued to study the cello while developing a passion for rhythm and drums.
Alain initially learned on his own, creating his own approaches and exercises. At a very young age, he experimented with polyrhythms, odd time signatures, and rhythmic displacements.
Starting in 1975, as a recognized drummer in the local music scene, Alain participated in numerous bands and projects, worked in studios, and taught drumming. In 1981, he enrolled at the Musicians Institute in Los Angeles and obtained his diploma a year later.
Alain Rieder plays and professionally teaches drums, and he also writes innovative drumming methods.
Time Initiation Drum Book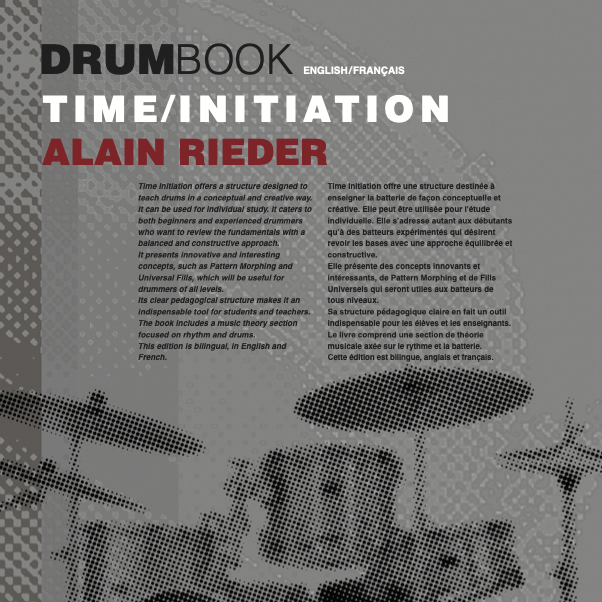 "Time Initiation" (published in September 2023) offers a structured and creative approach to drumming instruction, suitable for all levels, featuring innovative concepts such as "Pattern Morphing" and "Universal Fills." Its bilingual format (English and French) and its section on rhythm-centered music theory make it an essential tool for both students and teachers.
Time Manipulation Drum Book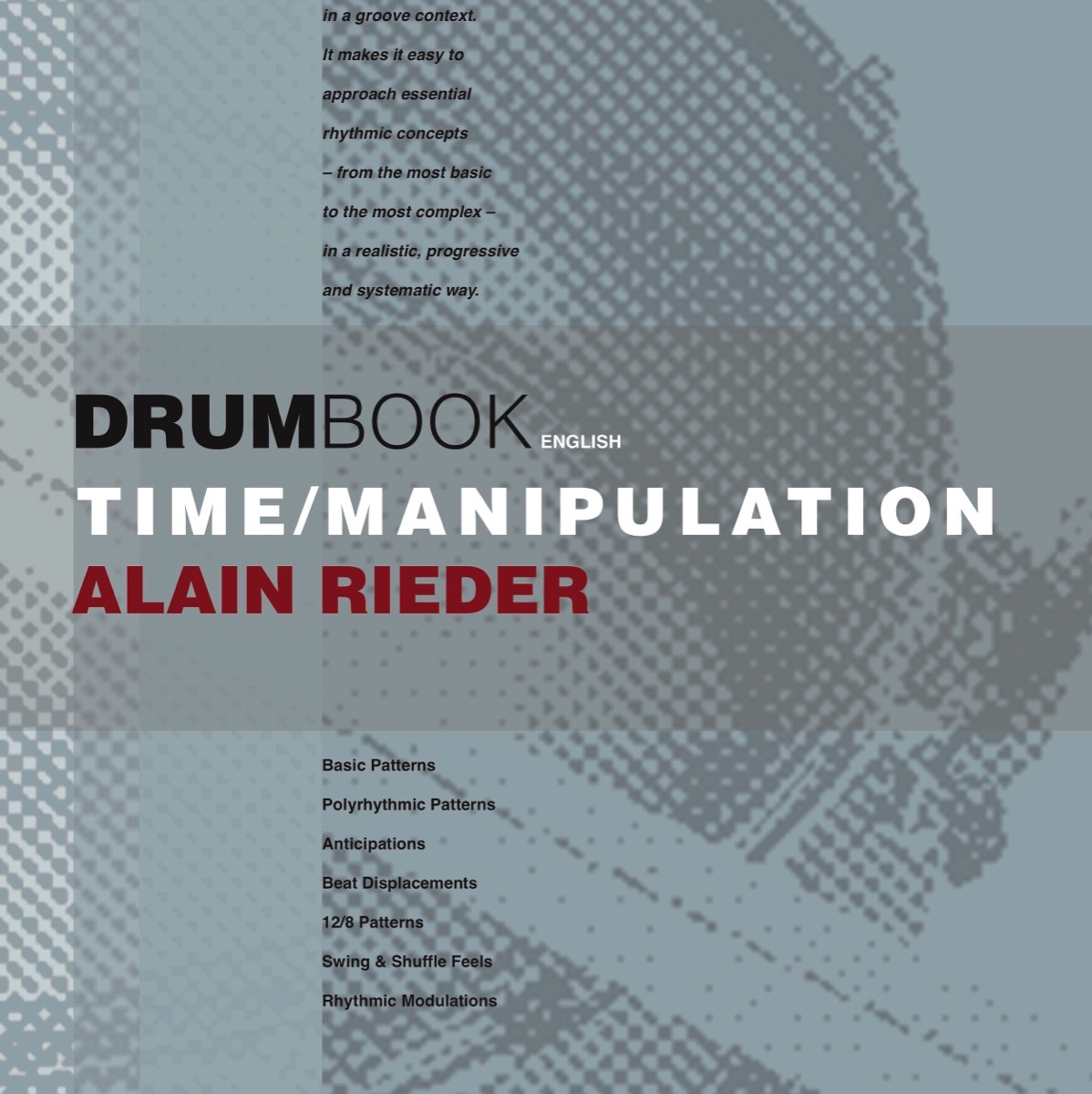 "Time Manipulation" is a critically acclaimed method, ideal for exploring groove and advanced concepts such as polyrhythms and rhythmic displacements, while delving deeper into the ideas of "Pattern Morphing" introduced in "Time Initiation." Available in both French and English, it was described as "playful, inspiring, and instructive" by Modern Drummer Magazine in 2019.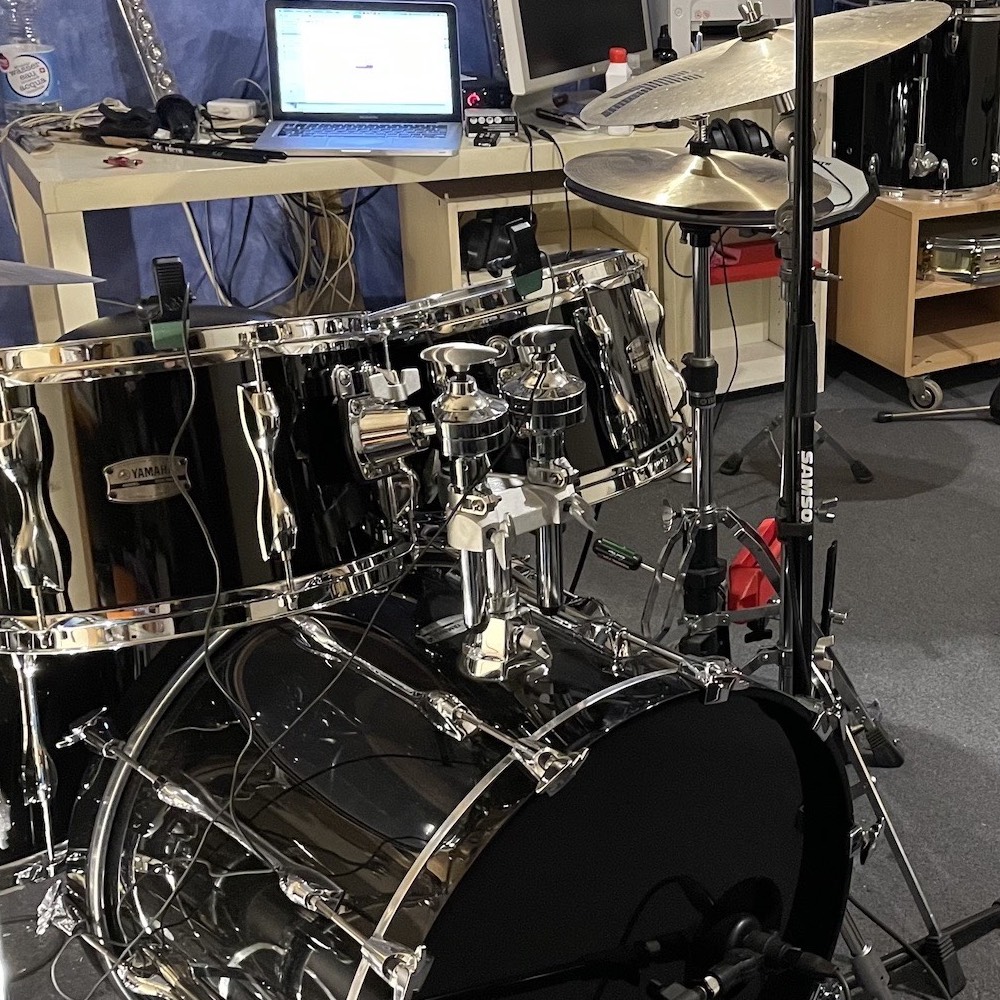 Explore the world of drumming at your own pace with the guidance of an experienced instructor. Whether you're a beginner or seeking to enhance your skills, my personalized teaching approach is designed to help you discover the drums in an enriching, musical, and rewarding way, with access to tailored methods to suit your needs.
Alain Rieder | Drums | Time Manipulation Drum Book